Flex System Blades x440 Compute Node
Mã sản phẩm
: Flex System Blades x440 Compute Node
Bảo Hành
: 36 tháng
Tình trạng
: Còn hàng
Giá sản phẩm
:

Liên hệ

(Giá trên chưa bao gồm thuế VAT)
Tặng kèm phụ kiện.
Số lượng mua
Đánh giá sao
Highlights
Designed for large mainstream virtualization, business process and database workloads
No compromise scalable and dense four-socket design with available 1.5 TB memory capacity and up to 64 virtual network adapters
Strong price performance for larger workloads and simplified deployment and management
Dense Design
To meet today's ever-changing business demands, the Lenovo Flex System x440 Compute Node is designed for mainstream virtualization, database deployments, and business process memory-intensive environments. The Flex System x440 Compute Node is a price-performance optimized 4-socket compute node equipped with powerful Intel® Xeon® processors.
Many Workloads
The Flex System x440 high-density, four-socket compute node is performance-tuned and features compute, memory and I/O capacity to meet your needs. It's designed to deliver a combination of performance, built-in capabilities, and cost-effectiveness, featuring automated power management with onboard sensors to give you more control over power and thermal levels across the system.
Simplify Provisioning and Systems Management
Simplify, automate, and modernize Day 1 provisioning and ongoing administrative tasks over the server lifecycle with Lenovo XClarity.
Sản phẩm liên quan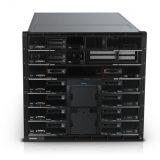 Liên hệ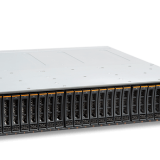 Liên hệ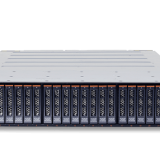 Liên hệ