Mã sản phẩm
: LENOVO ThinkServer RD350
Bảo Hành
: 36 tháng
Tình trạng
: Còn hàng
Giá sản phẩm
:

Liên hệ

(Giá trên chưa bao gồm thuế VAT)
Tặng kèm phụ kiện.
Số lượng mua
Đánh giá sao
Highlights
Accelerate infrastructure workloads with double the memory capacity and 16 percent more cores than the previous generation
Simplify server management with Lenovo XClarity
Gain superior performance with Intel Xeon E5-2600 v4 processors (up to 28 cores per server) and double the memory capacity of the previous generation
Reduce data center costs with smart energy-efficient features, 80 PLUS® Titanium power supplies (up to 96 percent), and optional Lenovo XClarity Energy Manager
Balanced Performance
Lenovo ThinkServer RD350 is loaded with the features you need and nothing you don't—all in a slim, 1U design. Up to two Intel® Xeon® processors E5-2600 v4 series give you outstanding performance for your workloads. With high reliability features such as hot-swap hard drives, embedded RAID and hot-swap and redundant power, you get peace of mind that your data is safe and your system available. This enterprise-class server has just the right amount of computing power for your infrastructure, collaboration and line-of-business applications.
Built-in Value
When you think of value in the server space, you expect a rich set of features for a great price. That's what you get with the ThinkServer RD350. Intel Xeon processors, along with DDR4 memory, provide performance advantages over the previous generations. With DDR4, you get up to a 50-percent boost in performance, and can see up to 50-percent power savings over previous-generation memory. You'll also find generous storage capacity with support for up to eight hot-swap hard drives. Enjoy enterprise-quality performance with the right built-in features in a scalable, 1U power-efficient solution—at a budget-friendly price.
Simplified Management
Centrally automate discovery, inventory tracking, real-time monitoring, fault detection, and alert handling over the lifecycle of your servers with Lenovo XClarity, a best-in-class enterprise management tool. A mobile option enables you to securely monitor your systems from Android and iOS devices.
Additionally, the ThinkServer RD350 offers a suite of intuitive administration utilities for configuration and deployment. Lenovo XClarity Energy Manager is available for optimizing your server power consumption.
Sản phẩm liên quan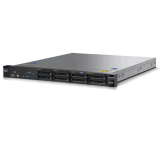 26,676,000 VNĐ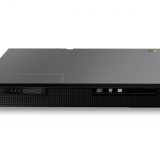 Liên hệ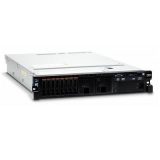 52,896,000 VNĐ