Mã sản phẩm
: LENOVO ThinkServer-TS440
Bảo Hành
: 36 tháng
Tình trạng
: Còn hàng
Giá sản phẩm
:

Liên hệ

(Giá trên chưa bao gồm thuế VAT)
Tặng kèm phụ kiện.
Số lượng mua
Đánh giá sao
Enterprise-Class
The LENOVO ThinkServer TS440 is a true enterprise-class server. Thanks to the increased performance of the latest Intel® Xeon® E3-1200 v3 series processors, the TS440 has the power and speed to handle your workload with ease. To help keep you up and running and your data safe, the TS440 includes reliability features such as error correcting code (ECC) memory and an onboard storage controller with the capability of implementing up to RAID 5. You can also choose between enterprise SAS or SATA hot-swap drives. Plus, the TS440 is designed for 24/7 operation and is certified for MSP support with many ecosystem vendors.
Easy to Own
What do we mean when we say easy to own? In addition to being very affordable, the TS440 is highly upgradeable. You can add up to 48TB of storage, up to 32GB of memory, and have 4 PCI/PCIe slots so you can grow the TS440 as your needs dictate. We also mean the TS440 is easy to manage. It offers simple tools for deployment, monitoring, and ongoing management. Using the latest Intel Advanced Management Technology (AMT) 9.0, the TS440 provides out-of-band, remote management—regardless of the server's status. The TS440's web console works directly out of the box providing point-and-click management tools perfect for branch offices or remote deployments with limited IT resources.
Whisper-Quiet
At 33 decibels, the acoustics of the TS440 are 40 percent quieter than its predecessor and impressively quiet for any server. That's less noise than you'll find in a typical library. Plus, it's ENERGY STAR-certified and made with 65% recycled materials, so it's easy on the environment and easy on your power bills.
Sản phẩm liên quan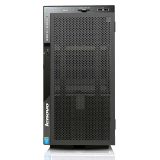 49,020,000 VNĐ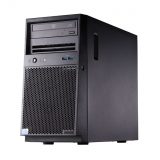 23,028,000 VNĐ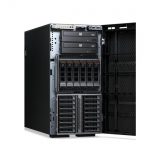 Liên hệ