LENOVO TS450 Tower Server
Mã sản phẩm
: LENOVO TS450 Tower Server
Bảo Hành
: 36 tháng
Tình trạng
: Còn hàng
Giá sản phẩm
:

Liên hệ

(Giá trên chưa bao gồm thuế VAT)
Tặng kèm phụ kiện.
Số lượng mua
Đánh giá sao
Powerful and Reliable
The Lenovo ThinkServer TS450 is the ideal server for growing small and medium-sized businesses, remote/branch offices, and retail environments. Enterprise-class Intel® Xeon® E3-1200 v5 Series processors, integrated graphics, and up to 64GB of DDR4 memory enable you to run larger workloads up to 20 percent faster than before, and virtualize for more efficient server usage.
Other high-performance capabilities include 12Gb backplane (std.) plus optional 12Gb HDDs and 10Gb Ethernet adapters. High-availability options include 6Gb and 12Gb RAID adapters, hot-swap drive bays, hot-swap/redundant power, Error Correcting Code (ECC) memory, and NIC failover support, for reliable, high-performance networking and storage. Backup options to keep your data safe include internal LTO tape, RDX cartridges, and rewritable DVD.
Flexible and Scalable
The TS450 offers tremendous flexibility in configuration: a choice of multiple processors, including powerful Intel® Core® i3 and Pentium® processors for those on a tighter budget. Up to nine Ethernet ports, including 1Gb and 10Gb, provide growth potential. Storage options include combinations of 5.25-inch optical/tape drives, 3.5-inch hard disk drives (HDDs), and 2.5-inch HDDs/solid-state drives (SSDs).
Up to an impressive 48TB of hot-swap SAS or fixed SATA storage—the largest entry tower server capacity in the industry—drives storage-intense workloads, such as databases, e-mail and file/print serving, and provides growth capacity. Multiple server operating systems are supported; client OS support enables retail/Point of Sale applications.
Environment-Friendly
 The TS450 saves you money and helps the environment with energy-efficient processors and 1.2V DDR4 memory, 80 PLUS Gold (up to 92 percent efficient) or Platinum (94 percent) power supplies, and 65 percent recyclable materials. It is also small and quiet enough to be used in an office setting.
Sản phẩm liên quan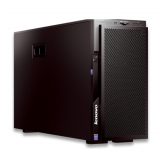 82,080,000 VNĐ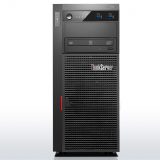 Liên hệ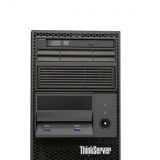 Liên hệ