Mã sản phẩm
: UCS B420 M3 Server
Bảo Hành
:
Tình trạng
: Còn hàng
Giá sản phẩm
:

Liên hệ

(Giá trên chưa bao gồm thuế VAT)
Tặng kèm phụ kiện.
Số lượng mua
Đánh giá sao
Designed for enterprise performance and scalability, the Cisco UCS B420 M3 Server  combines the advantage of four-socket computing with the cost-effective Intel® Xeon® processor E5-4600 and E5-4600 v2 product families, for demanding virtualization and database workloads. The UCS B420 M3 Server  is a balanced, high performance platform that complements the UCS four socket blade server portfolio. It offers industry-leading computing density, I/O bandwidth, and memory footprint, The full-width UCS B420 M3 supports 1.5 TB of memory and takes full advantage UCS virtual interface card (VIC) technology for up to 160 Gbps aggregate I/O bandwidth.
The UCS B420 M3 Server  is part of the Cisco Unified Computing System (UCS) that combines blade and rack servers with networking and storage access into a single unified system. Centrally configured through unified, model-based management, Cisco UCS simplifies and speeds deployment of enterprise-class applications running in bare-metal, virtualized, and cloud-computing environments.
Sản phẩm liên quan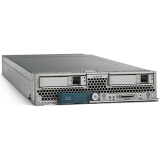 Liên hệ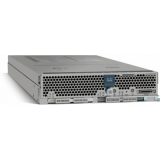 Liên hệ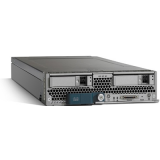 Liên hệ