Mã sản phẩm
: LENOVO ThinkServer RD650
Bảo Hành
: 36 tháng
Tình trạng
: Còn hàng
Giá sản phẩm
:

Liên hệ

(Giá trên chưa bao gồm thuế VAT)
Tặng kèm phụ kiện.
Số lượng mua
Đánh giá sao
Highly Flexible Design
With the Lenovo ThinkServer RD650, you can run more workloads than ever before. Built with the latest Intel® Xeon® processors E5-2600 v4 Series (up to 44 cores per system), expansive memory capacity, and flexible storage configurations and I/O options, the RD650 can easily be tailored to your business needs. For example, the RD650 offers a unique hybrid storage option with nine 3.5-inch and six 2.5-inch drive bays in the front and two 2.5-inch drive bays in the back—ideal for tiered storage environments. With up to 100TB of local storage capacity, the RD650 is also excellent for database, data analytics, and video streaming workloads.
Leveraging the Lenovo AnyFabric and AnyRAID designs, the RD650 can house up to four 10Gb Ethernet ports and your choice of RAID adapter—without consuming PCIe slots. Two additional enterprise-class M.2 solid-state drives (SSDs) are available for secure booting, as well as an SD card option for hypervisor booting. Up to nine expansion slots give you plenty of bandwidth to scale your I/O. For ultimate performance, the industry-unique Lenovo AnyBay design allows multiple storage types in the same drive bay, including fast, front-accessible NVMe PCIe SSDs.
Extra-Reliable Performance
Lenovo servers have consistently achieved the highest reliability of all x86 servers in the industry. With its dynamic environmental design, the RD650 can run at 45ºC continuously—with no impact on reliability. Other high-reliability features include ECC memory, RAID, hot-swap hard-disk and solid state drives, and hot-swap and redundant power and cooling.
Simplified Management
Centrally automate discovery, inventory tracking, real-time monitoring, fault detection, and alert handling over the lifecycle of your servers with Lenovo XClarity, a best-in-class enterprise management tool. A mobile option enables you to securely monitor your systems from Android and iOS devices.
Additionally, the RD650 offers a suite of intuitive administration utilities for configuration and deployment. Lenovo XClarity Energy Manager is available for optimizing your server power consumption.
Sản phẩm liên quan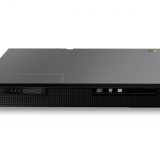 Liên hệ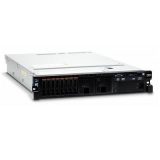 52,896,000 VNĐ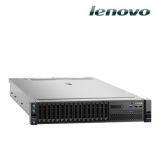 51,300,000 VNĐ